FROM PREGNANCY TO PEDIATRICS
FOR ALL OF LIFE'S CHANGES, WE'RE HERE TO HELP!
PRECISE CARE
With a Gentle Touch
At Roots Chiropractic our mission is empower, educate, and restore hope for you and your family as well as provide a first-class chiropractic experience. We are a family-based practice aimed at providing natural healing and wellness for the whole family. Howard-Suamico Chiropractor Dr. Brian Huisheere has a special focus and experience in pediatric, prenatal and family care.
We want each and every child in our community to have the healthiest start to life possible, and to maintain their health and happiness for a lifetime! We are dedicated to uncovering the root cause of many health struggles that you and your family may be facing.
Chiropractic care has been shown significantly improve the quality of life for individuals of all ages. By relieving stress on the spine and nervous system chiropractic care can help you and your family experience health and happiness you deserve. Schedule your appointment today!
Chiropractor Howard-Suamico WI
Chiropractic Care & Your Health
---
Your body is designed for movement. Misalignment in the spine, called subluxation, interfere with the proper motion of your spine and disrupt the function of your nervous system and entire body. Your nervous system, which is made of your brain, spinal cord, and nerves, controls and coordinates every single muscle, tissue, organ, cell, and sensation in your body.
Chiropractic care works by locating and correcting misalignment within the spine and reduces stress and imbalance within your nervous system. Safe, gentle, and effective chiropractic adjustments restore proper alignment and balance to the spine, allowing your brain and nervous system to function optimally. Chiropractic is founded on the principle that true health comes from within, and can enhance your body's natural ability to adapt, heal, and thrive.
Roots Chiropractic is dedicated to uncovering the root cause of your health challenges, and is determined to help you find the answers you and your family are searching for. More individuals and families are choosing chiropractic care to help them manage the aches, pains, and stress of a busy and active lifestyle.
Our Chiropractic Technology
---
Roots Chiropractic utilizes an advanced state-of-the-art scanning technology to assess the exact the location of hidden stress patterns within your spinal system. These neurological scans are completely non-invasive and safe for individuals of all ages, and can even be performed with babies of only a few weeks old! The neurological scans consist of three parts:
1. Heart Rate Variability (HRV): The HRV Scan measures the balance between the sympathetic (fight-flight) or the parasympathetic (rest-repair) sides of your nervous system. If these two are out of balance, your body's ability to adapt and heal from daily and eventful stressors will be diminished.
2. Thermal Scan: The Thermal scan measures the temperature balance along each side of your spine. Temperature imbalance indicates patterns of dysfunction within your spinal neurology.
3. Surface EMG (electromyography): The Surface EMG Scan measures the flow and efficiency of energy generated by your body. As stress builds up in your spinal system, this scan reveals areas of overactive or underactive neuromuscular activity.
This neurology-based approach gives Dr. Brian a remarkably in-depth picture of exactly how your spine and nervous system are functioning, and how it may be related to many of your health challenges. Along with a thorough health history and examination, this technology allows us to create and recommend a highly individualized and effective plan of care to best fit every individuals needs.
CHIROPRACTIC CARE IS FOR EVERYONE!
A question we often hear is "do you see adults too?". Of course we do! Although Dr. Brian has advanced training in pediatric and prenatal care, we love to see adults in our practice as well. Many adults seek out care for more common chiropractic related issues like headaches, sciatica, low back pain, and sports injuries. We use the same in-depth and hands-on approach to get to the root cause of your health challenges, and help restore your body to have you functioning and feel your best! It is amazing to see the additional benefits many adults experience throughout their care like improved sleep & energy, better mood & stress management, and improved immune & digestive function. Chiropractic is truly for everyone!
OFFICE HOURS
---
Monday
9:00am - 12:00pm
2:00pm - 6:00pm
---
Tuesday
2:00pm - 6:00pm
---
Wednesday
9:00am - 12:00pm
2:00pm - 6:00pm
---
Thursday
9:00am - 12:00pm
3:00pm - 6:00pm
---
Friday
9:00am - 12:00pm
---
Saturday
Closed
HOW TO FIND A CHIROPRACTOR IN Suamico
This guide will help you find the best chiropractic clinic in Suamico for you. When most people in Suamico decide they need a chiropractor, they end up doing a search and just picking someone at the top.
Being at the top of Google for the chiropractic search does not necessarily mean they are the best chiropractor for you. Follow the steps below to make sure you are picking the right chiropractor for you.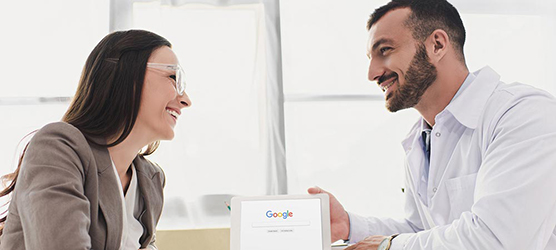 Time Needed: 5 minutes
Total Cost: USD 0.00
4 EASY STEPS TO FINDING A CHIROPRACTOR IN Suamico
Step 1: Open up a Google search
You will want to type one of the following in the search bar:
Chiropractor Suamico
Chiropractor 54313
Chiropractor near me
Best chiropractor in Suamico

Step 2: Review Their Website
The best chiropractors in Suamico put as much care into their website as they do into the rest of their office. By reviewing their website you will get a good feel for the doctor and if they are right for you.

Step 3: Check Out Their Reviews
Check out the Google Business Page of a chiropractic clinic you are thinking about visiting. It is easy for someone to say they are great, it's a different story to get other people to say great things about you.

Step 4: Give The Office A Call
Now that you have a basic understanding of what the office is about. Give them a call to make sure they fit the message that their website and GMB have been sending. You will know in a few minutes whether the office is the right one for you.